Giving really thoughtful gifts is all about listening to the little things people say. My strategy is to keep a running list of gift ideas in my phone. I write down everything I hear and wait for a really thoughtful gifts to strike me. When my boyfriend mentions he needs a vice for his wood shop or that he'd like to hear the new Old Crow Medicine Show album, I write it down. When he says he's almost out of his beloved vintage pencils I write that down too, and then I know I've got a live one.
My boyfriend is a carpenter, and a good pencil is his trusted companion. You will almost always find one sticking out from under his hat. He also is very particular and when he finds something he likes, he sticks with it. The pencils I speak of were found at his Grandmother's house still in their original box, all unsharpened. He swears they always keep a point and he loves the good solid mark they provide. Plus, he's a history buff and lover of vintage tools, anything made with care and made to last.
So seeing that his birthday is coming up I thought I'd try to find some more of these precious pencils. I searched Google, and Ebay, and Amazon. No luck. Then I came across Bobby Truby's Brand Name Pencils. His site is a thorough catalog of pencils through the ages. Who knew there were so many?! This was the first and only place I found the Venus Velvet American 880 HB that my boyfriend loves so much. Unfortunately, this was less of a shop and more of an incredible collection. But I figured it wouldn't hurt to email Mr. Bobby Truby and ask his advice on other comparable pencils.
Long story short, my boyfriend is going to receive a dozen different vintage pencils in the same wheel house as the 880 HB with descriptions of each one packaged in a vintage box. This is the kind of gift I can't put in our inventory at Lily&Strum and that probably no one else out there would even appreciate. Not all gifts need to be this specific to be great picks, but when you listen and pay attention to your loved ones you end up with thoughtful gifts that show you really care. And the feeling you get from giving a really thoughtful gift is even better than getting one.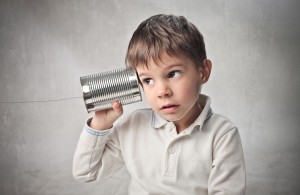 To have Lily&Strum help you with your gifting organization and provide you with your very own customized recommendations sign up for your free account here. To discover more great sites and products, follow us on Twitter, Facebook, Instagram or Pinterest. Happy gifting!
PS. If any of you out there know someone with a love of vintage pencils…I highly suggest you contact the extremely knowledgeable and helpful Bobby Truby. Thanks again!