Last Friday, Traci and I took a field trip to Carnegie, PA. We were on a mission to visit our new friend Wendy Downs, the owner of Moop, at her studio. Moop makes reasonably priced, thoughtfully designed and impeccably hand-sewn bags right here in Pittsburgh.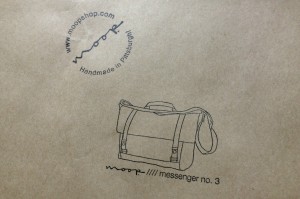 From humble beginnings as an Etsy shop seven years ago, Wendy has built an impressive business and internationally sought after brand. Her work has been featured everywhere from Design Milk and Cool Hunting to People Magazine. For many designers, this kind of growth inevitably leads to outsourcing manufacturing overseas. But Wendy remains committed not only to quality workmanship, but to a quality of life for herself and all of her employees. And we think that's awesome.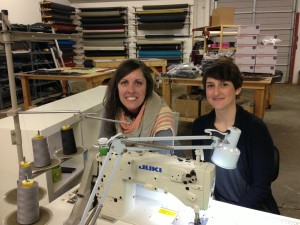 We think all Moop bags make great gifts, but we asked Wendy (seen above on the left) for a few of her favorites.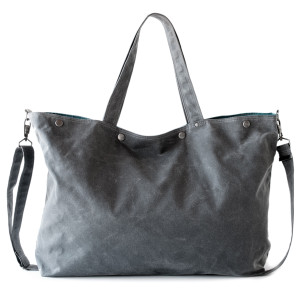 "The Porter in waxed canvas is a great gift for new parents. It's large, gender neutral, water resistant and most importantly, does not look like a diaper bag."
I would totally carry this with or without diapers, wouldn't you?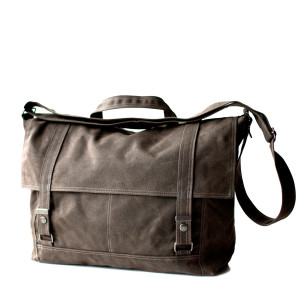 "This bag is great for new college graduate students. It is effortlessly casual, while still maintaining polished functionality. It's large enough for laptops up to 15", several books and your typical daily bag items. Plus it's water resistant."
Funny, we just recommended Backpack no.2 in our blog about gifts for those heading off to college!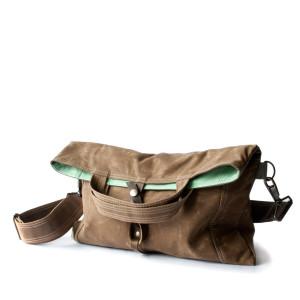 "Lined in fabric made from 100% post-consumer, recycled plastic bottles collected from the streets of Haiti, this special edition is the perfect gift for your environmentally conscious friend who loves eco friendly materials."
Love this new collaboration with Thread. Looks great and does good. It's a win win!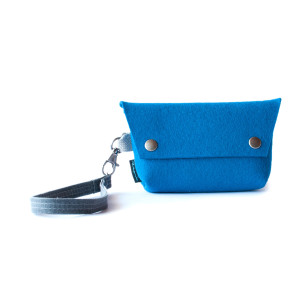 "These are the perfect gift giving item. Small, useful and made from 100% merino wool, they are perfect for filling with small treasures."
Pretty sure I need one of these. And definitely in this color!
We also asked Wendy the questions we ask everyone…
What's the most memorable gift you've ever received?
"One Valentine's Day, my boyfriend made me a small heart, rimmed with flashing LED's that he soldered and electronically wired so they pulsed a bit, almost like a beating heart cartoon.  Four months later we were married.  The little heart sits on the bookshelf in my living room and always makes me smile."
Looks like Joe's got some competition, eh Traci? (To understand this reference, click here.)
And finally, what's the most thoughtful gift you've ever given?
"A former studio assistant of mine was married a few years ago. She loves to cook, share food with friends and is committed to supporting local agriculture as much as she can. She wanted to participate in a community supported agriculture program but it was a little beyond her reach at the time. So, my husband and I, in honor of her marriage (and not wanting to give her a toaster), gave she and her new husband a CSA farm share. They were able to indulge in a season's worth of locally grown produce and provisions and I was able to support something I deeply believe in: local farms and cooking from scratch."
Great idea! So thoughtful and useful. We knew Wendy would be a kindred gifter.
What an awesome way to start a Friday. Moop is just the kind of business we love connecting with at Lily&Strum. Unique products with great stories always equals great gift recommendations. Want more? Check out our last Field Trip to The Shop in East Liberty.
Do you know a maker or online retailer with a great story and great gift ideas? Let us know! We'd love to visit them and add their products to our inventory of gift recommendations.
To learn about more great gift ideas, follow us on Twitter, Facebook, Instagram or Pinterest. And to be sure you never miss a moment and always get it right, sign up here.