We're not kids any more, but we all love an excuse to indulge in sweet treats once in a while and Easter is a good enough excuse for me. But who wants jellybeans and waxy rabbits when you could have Bourbon Marshmallows or Pistachio French Macarons?  Here are a few of our favorite sweet shops with some Easter gift ideas that would make a great addition to any basket (or a great gift on its' own).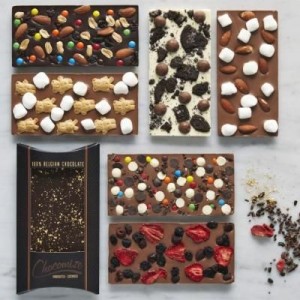 1. Easter Gift Ideas for the Chocolate Lover
What's better than a candy bar? One you customize yourself of course! At Chocomize you can create your own chocolate bars from 3 Belgian chocolate bases and over 90 ingredients ranging from pop rocks to Himalayan pink sea salt. That's over 300 million possible combinations of deliciousness.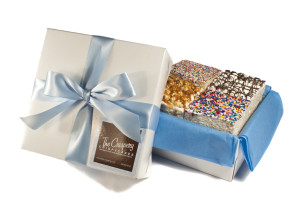 2. Easter Gift Ideas for the Kid at Heart
I will always, always love Rice Krispie Treats. Something about that ooey-gooey-buttery-sticky-crispy texture instantly transports me to 1988. The Crispery kicks this childhood favorite up a notch by offering a host of decadent flavors. And if you just can't decide between Cookies & Cream or Banana Chip, please feel free to send me a Sampler Gift Box.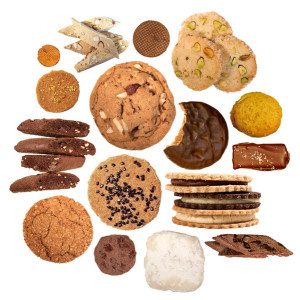 3. Easter Gift Ideas for the Cookie Monster
Mouth is one of our favorite sites to find both sweet and savory gifts for any occasion. But if you really want to make someone's life, send the Cookies Every Night box. At least 30 cookies delivered right to your door for 3, 6, or 12 months! Subscriptions are the gift that keeps on giving, especially when they're edible.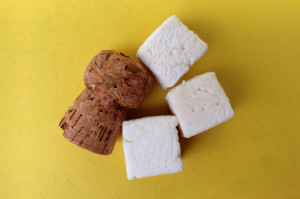 4. Easter Gift Ideas for the Foodie
Wondermade's fluffy artisanal marshmallows come in a dozen different flavors including, adult only varieties like Guinness, Bourbon, and Champagne as well as aromatic varieties like Chai or Rose Raspberry. I want them all.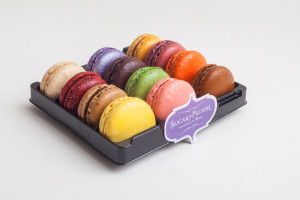 5. Easter Gift Ideas for the Fancy Pants
Sugar and Plum's rainbow of French Macarons is so bright and Springy, they just scream Easter. Choose from vanilla, chocolate, pistachio, lemon, raspberry, strawberry poppy, licorice, violet cassis, coffee, rosewater lychee, peanut butter and salted caramel.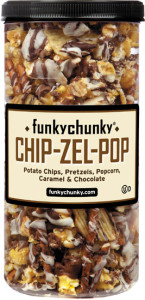 6. Easter Gift Ideas for My Face
For popcorn lovers like myself, Funky Chunky is what heaven must be like. They have a product called Chip-Zel-Pop, which is a combination of potato chips, pretzel sticks, and buttery popcorn drizzled with caramel and dark, milk and white chocolate. This is what I'm talking about people.
For more gift recommendations tailored especially for you and yours, sign up at Lily&Strum to receive a beta invite.  Happy gifting!