Whether he's your boyfriend, brother or best friend, our 2014 Holiday Gift Guide For Him has some great gift ideas for any budget.
Holiday Gift Guide for Him: Gifts Under $25
1. Soft Shell E-Touch Glove, $20 Urban Outfitters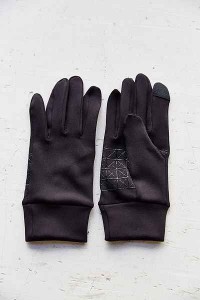 Simple, yet essential. Christmas is a great time to give him what he needs as well as wants.
2. Paddle Your Own Canoe, $11.61 Amazon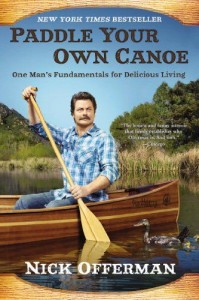 For the man's man (or wannabe), Nick Offerman's bestselling book offers "fundamentals for delicious living."
3. IPA & Stout Beer Can Glass Set, $25 Pop Chart Lab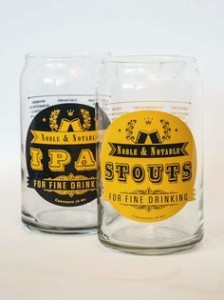 We love when Pop Chart Lab comes out with new products! These great glasses would make a great Christmas gift for any beer-loving guy on your list.
Holiday Gift Guide for Him: Gifts Under $50
4. Andrew Zimmern Package, starting at $50 Quarterly.co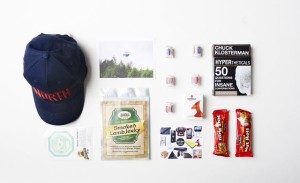 Quarterly.co sends monthly packages by incredible curators. Andrew Zimmern is a three-time James Beard award-winning TV personality, chef, food writer and teacher who travels the globe trying bizarre foods. This would make a really unique gift for that foodie guy who has everything. His next box features all things smoked from sweet to savory, perfect for holiday gatherings.
5. Zoom Lens Tripod, $49 Restoration Hardware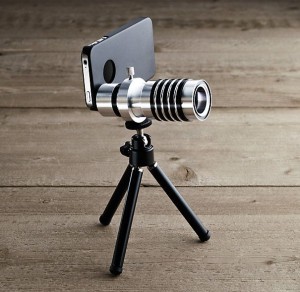 For that gadget loving guy, why not a cool camera accessory to take his photos to the next level?
6. Colonel Cork Rosewood Gift Set, $36 Maxton Men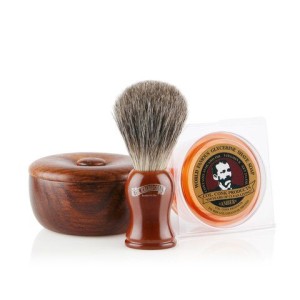 If you've got a guy on your list who takes grooming very seriously, this is a beautiful set at a great value!
Holiday Gift Guide for Him: Gifts Under $100
7. Jawbone JAMBOX, $83.35 Amazon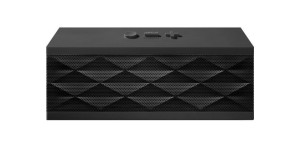 Wireless speakers are so useful and JAMBOX provides great sound. Some of the older colors and patterns like this one are available for a great discount!
8. Engraved Message Bracelet, $84.17 Not On The High Street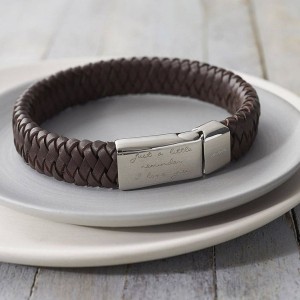 I like Not On The High Street a whole lot. It's like the British Etsy with tons of unique and personalized gifts to choose from. I rarely recommend men's jewelry, but this bracelet is simple enough for everyday wear and classy enough to give as a gift.
9. Iconic: A Photographic Tribute to Apple Innovation, $56.07 Amazon
If he's the type of guy who's Apple everything, wow him with this gorgeous collection of iconic images.
Holiday Gift Guide for Him: Gifts Under $200
10. Handmade Leather and Canvas Carryall Bag, $179 Kaufmann Mercantile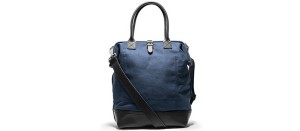 A handsome bag that comfortably fits a laptop, lunch and a few notebooks. The perfect size for the daily commute.
11. Quaker Star Navy 4-Color Belt, $155 William Rogue & Co.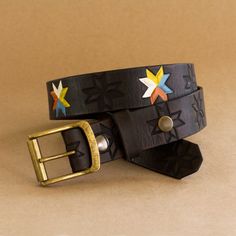 These handmade belts only get better the more you wear them. If you think this one is a little too flashy for him, check out the other Stowe Provisions belts.
12. Gift Subscription, 4 months for $180 Bespoke Post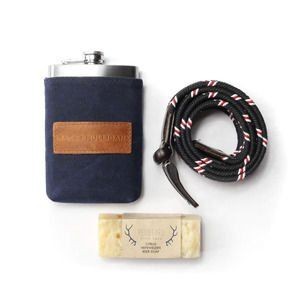 And for when you just can't decide, Bespoke Post sends surprise boxes (just for guys) of all kinds. Our CEO received a subscription for his birthday and has loved every box.
So there you have it. A dozen ideas to get you started. To get customized recommendations, sign up for your free account here. There's still plenty of time to find him the perfect holiday gift! And stay tuned for more 2014 Holiday Gift Guides, this is just the tip of the iceberg.
To discover more great sites and products, follow us on Twitter, Facebook, Instagram or Pinterest. Happy gifting!