There are so many wonderful toys out there for kids, but knowing what's appropriate for each age can be tricky. So our 2014 Holiday Gift Guide for Kids breaks it down and makes it easy.
Holiday Gift Guide for Kids: Girls Age 5-6
1. Little City House Set, $35 Smitten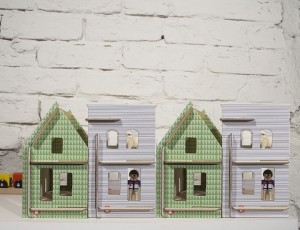 Lille Huset provides all kinds of creative ideas for their DIY dollhouses. Modern design merged with classic play.
2. Glow Crazy Doodle Dome, $39.97 Amazon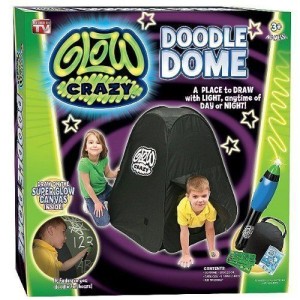 Drawing on the walls of your own private glow in the dark fort…now that sounds like fun.
3. Wild Wings Dress Up Set (Bird), $39 The Land of Nod
This colorful costume will provide her with hours of imaginative play.
Holiday Gift Guide for Kids: Boys Age 5-6
4. DIY Design Buddy, $29 I Am A Stuffed Animal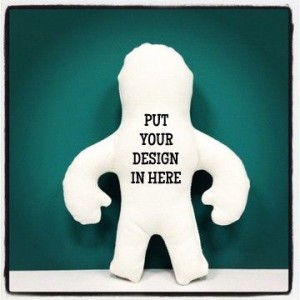 Kids can see their creations come to life with this cool and inexpensive gift.
5. Wooden Sword, $35 Acorn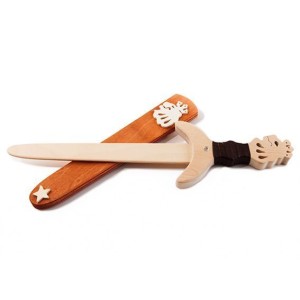 Spark the imagination of your little warrior. Comes with a wooden sheath he can attach right to his belt.
6. Ultra Range Walkie Talkie, $33.05 Amazon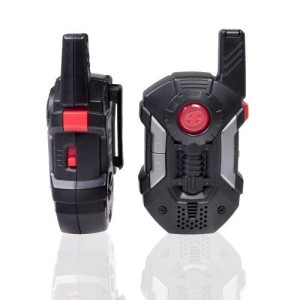 Your little spies can communicate up to 2 miles away from each other!
Holiday Gift Guide for Kids: Girls Age 7-9
7. Sewing Kit by Moulin Roty, $64 Company Kids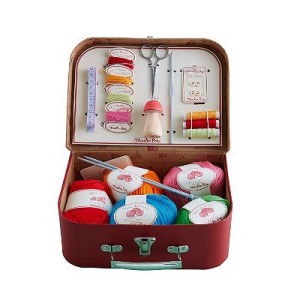 Moulin Roty does such a beautiful job of crafting kids toys and kits. DIY kits are a dime a dozen but few are packaged like this. If she's mastered loop weaving, maybe it's time to graduate to knitting.
8. Fantasy Series for Kids & Teens, Starting at $65 Just the Right Book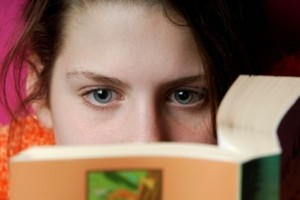 Know a kid who couldn't get enough of Harry Potter? Encourage their enthusiasm for reading early with this subscription gift that keeps on giving long after the holidays are over.
9. Light Up Stomping Shoes Project Pack, $50 B+C Shop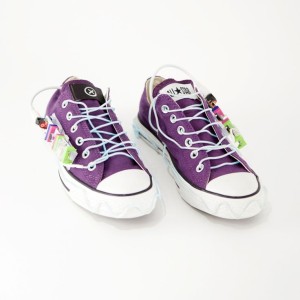 How about a little electricity with your fashion accessories? This fun kit from littleBits will develop her love of science and encourage her to strut her style.
Holiday Gift Guide for Kids: Boys Age 7-9
11. Super Magnetic Putty, $15 Uncommon Goods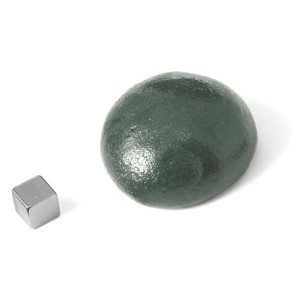 Great for curious kids. This unique substance will literally eat a magnet if left to its own devices. Click here to see this putty in action!
10. Geomate Jr., $29.95 The Grommet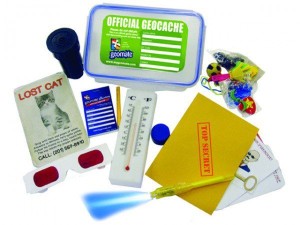 Send him on a real world treasure hunt! Geocaching is a fun way to explore the outdoors, discover new places and develop navigational skills. Preloaded with 250,000 geocaches, it displays the 20 sites closest to your current location.
12. Ripstick Ripster, $59.49 YoYo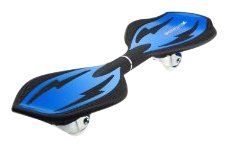 Carves like a snowboard, rolls like a skateboard. This cool toy comes very highly rated by both parents and kids. He'll be ripping in no time!
So there you have it. A dozen ideas for kids to get you started. To get recommendations customized just for your kid, sign up for your free account here. There's still plenty of time to find him or her the perfect holiday gift! And stay tuned for more 2014 Holiday Gift Guides, this is just the tip of the iceberg.
To discover more great sites and products, follow us on Twitter, Facebook, Instagram or Pinterest. Happy gifting!