The hostess gift is a time honored tradition. With Thanksgiving almost upon us, you should probably start thinking about Thanksgiving hostess gifts for that gracious person who has agreed to do all the planning and cooking and cleaning and entertaining this year. Remember what your mother taught you? Never show up empty handed…even to her house. Since Thanksgiving is all about food and drinks, why not say an extra special thank you to your host or hostess with one of these unique carriers or perfect accompaniments to whatever you were asked to bring.
If you're bringing a beverage…
1. Maptote Cheers Wine Tote, $15 Martha Stewart American Made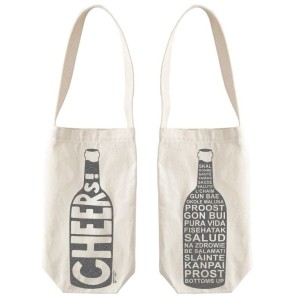 This tote is full of cheer and makes that bottle of wine you're bringing into something a little more festive.
2. Party of Four Hardwood Rack, $15 Bandy Woodworks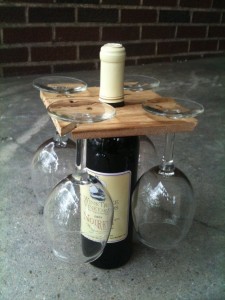 Made from salvaged hardwoods, this nifty carrier brings the party and is made right here in Pittsburgh.
3. Wine Set, $36 Atomic Garden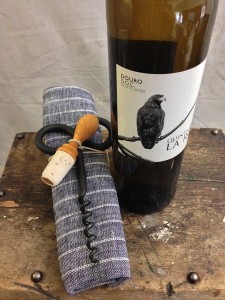 This lovely little set is another great accompaniment to a nice bottle of wine. It comes complete with a Fog Linen dishtowel, corkscrew and stopper.
4. Rum Punch Kit, $49 Provisions by Food52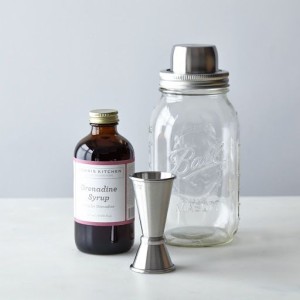 With this collaboration from Mason Shaker and Morris Kitchen, all you need is a bottle of rum and you've got yourself a signature seasonal cocktail and a great Thanksgiving gift.
5. Chillsner, $29.95 The Grommet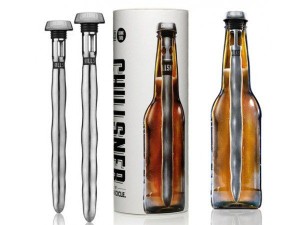 Bringing beers to the celebration this year? No one likes a warm one and this simple gadget makes sure that no one ever has to suffer.
6. Wooden Beer Caddy, $45 Uncommongoods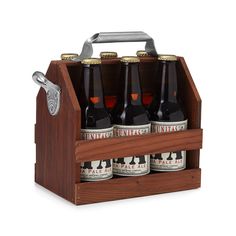 Instead of just a six-pack, dress it up with this classy carrier that's even equipped with a bottle opener!
If you're bringing food…
7. Wood Bread Serving Basket, $32 Provisions by Food52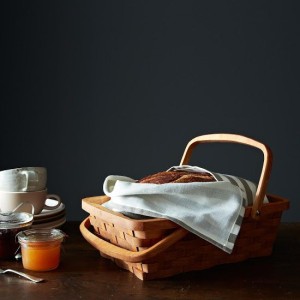 Put a lovely loaf of fresh crusty bread in this baby and you're good to go.
8. Himalayan Salt Block, $42 Red Envelope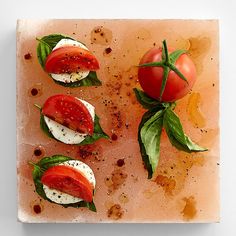 Just fan your crudite out on this lucious pink block and it's instantly delicious. This ingenious presentation piece also imparts a hint of salt to whatever is placed upon it!
9. Cheese Slicer, $30 Atomic Garden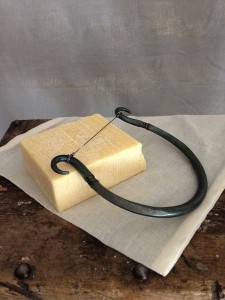 This gorgeous hand forged piece will turn those last minute cheese and crackers you bought into a culinary delicacy.
10. PieBox, $28 Provisions by Food52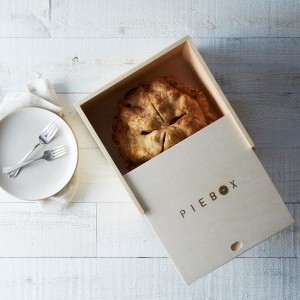 Sometimes the best gifts are the ones you make yourself. It doesn't matter if your crimping isn't perfect or the apples were too juicy. Just put that pie in this box and your host will oooh and ahhh as if it were a masterpiece.
So there you have it! 1o Thanksgiving hostess gifts all under $50 that will make your mother proud. Now get gifting and travel safely! Are you playing host or hostess this year? Let us know what you receive!
To have Lily&Strum help you with your gifting organization and provide you with your very own customized recommendations sign up for your free account here. To discover more great sites and products, follow us on Twitter, Facebook, Instagram or Pinterest. Happy gifting!