No gift compares to the joy of having you as a child… Ha! That's what mom wants you to think, but really she'd love you to surprise her with something she'd never buy for herself. To give you some inspiration, here's our 2014 Holiday Gift Guide for Mom.
Holiday Gift Guide for Mom: Gifts Under $25
1. Classic Cupcake Assortment, $21 Magnolia Bakery
At Magnolia Bakery in New York City, they really know cupcakes. If you can't be with Mom for the holidays, send her a box of these and she'll hardly remember you weren't there.
2. Vinrella, $20 The Grommet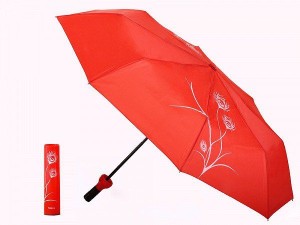 Dripping wet umbrellas are a thing of the past. Pop this one back in the bottle for easy and dry storage. This is such an innovative idea and it looks great too! Genius! If your mom is the practical sort, she'll love this because she can use it all the time.
3. Metal Ornament, $14.99 Red Envelope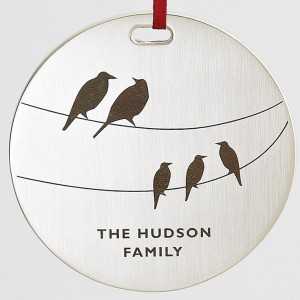 It's the individual ornaments that make decorating the tree special. Mom will love this personalized one with a bird for each family member.
Holiday Gift Guide for Mom: Gifts Under $50
4. 2015 Travel the World Wall Calendar, $26 Rifle Paper Co.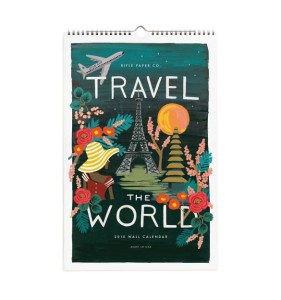 Christmas is probably the occasion where we think its okay to give a calendar as a gift. But it can't just be any calendar. It has to be filled with beautiful designs you want to look at all year long. We're big fans of Rifle Paper Co. designs and we think mom will be too.
5. Whimsical Modern Table Runner, $44.99 Shutterfly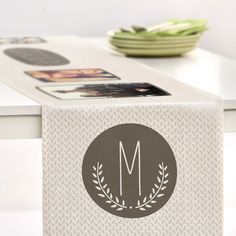 Personalize this table runner with a bunch of mom's favorite photos so that family will always surround her table.
6. You Are Beautiful Earring Bowl, $48 UncommonGoods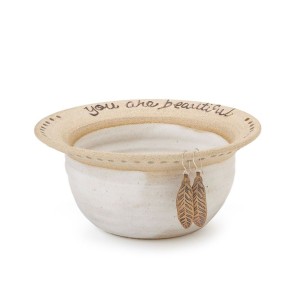 This is such a neat and practical design with such a lovely message. Mom will see it daily and think of you.
Holiday Gift Guide for Mom: Gifts Under $100
7. A Year of Bi-Weekly Kitchen Letters, $60 Food52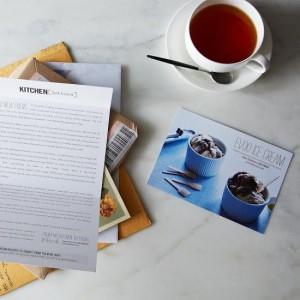 If mom has ever dreamed of hearing from the genius minds of her favorite restaurants and recipes, this is the gift for her. Twice a week she'll receive a personal letter and recipe from a chef or food expert. Talk about a unique gift someone would never get for themselves.
8. French Pleat Silk Slippers, $68 Taigan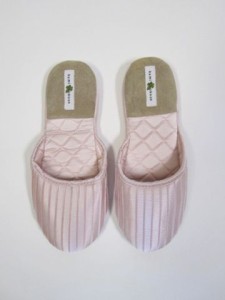 Luxurious silk slippers will let mom take a spa day every day.
9. Yogita Scarf, $85 Great.ly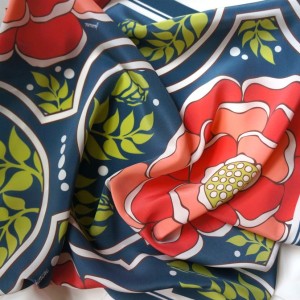 This scarf is timeless and Mom will wear it time and time again.
Holiday Gift Guide for Mom: Gifts Over $100
10. Digital Photo Frame, $100 Amazon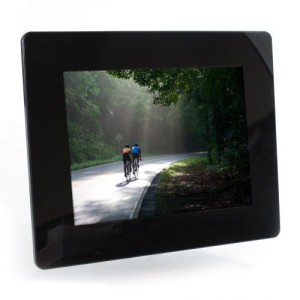 Because you really are her greatest gift and she wishes she could see your face more often. Stock it with all of her favorite family photos and see what kind of brownie points come rolling in.
11. Satin and Cotton Loungewear Set, $185 The Grommet
This complete set comes with a robe, tank top and pajama pants so mom can look put together even when she's relaxing.
12. Ombre Wool Throw, $298 Terrain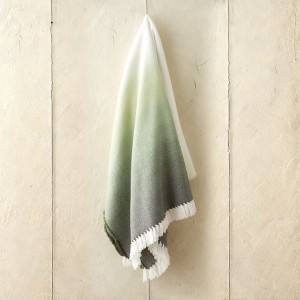 Mom can get in on the ombre style with this comfy throw. Perfect for snuggling on a chilly winter night.
So there you have it. A dozen ideas for mom to get you started. To get recommendations customized just for your mom, sign up for your free account here. There's still plenty of time to find her the perfect holiday gift! And stay tuned for more 2014 Holiday Gift Guides, this is just the tip of the iceberg.
To discover more great sites and products, follow us on Twitter, Facebook, Instagram or Pinterest. Happy gifting!